For better or worse, human activity impacts the natural world. But how far can our use of the environment go before the toll on nature is too great? The Biodiversity Intactness Index (BII) is a practical tool that could provide an answer. In this project, the BII is being used to build an Africa-based platform for sharing biodiversity knowledge to help decision-makers meet sustainable development goals.
Life. Quite simply, we cannot live without it. Whether we choose to recognise it or not, we depend on nature for everything – from our basic needs for survival, such as water, food and shelter, to our economies, and cultural and spiritual well-being. But nature is not simply a resource. It is a complex, inter-related, self-sustaining system. And biodiversity – the immense variety life – plays a crucial role in how nature continues to function as a whole.
More than ever before, our actions as a species are impacting the natural world. As climate change, urbanisation, habitat destruction, pollution and wildlife exploitation continue to put pressure on the natural world, the resulting loss of biodiversity has consequences for us as humans, threatening life as we know it.
To mitigate this threat, measuring and recording changes in the abundance of wild populations and habitats, particularly in relation to how we use land, can provide insight into the impact human activity is having on nature. This scientific data can assist decision-makers, who must balance the growing demands of socio-economic development with environmental needs to reach sustainable development goals.
How can biodiversity loss be measured? A simple and practical method developed by scientists Robert Scholes and Reinette Biggs is the Biodiversity Intactness Index (BII). The BII is a tool that quantifies how the average abundance of all native species in a particular region would compare to populations of those same species that had not experienced human impacts.
The BII aims to give each piece of land a score between zero and one. The score is calculated by aggregating estimates from biodiversity experts of the degree to which the populations of their speciality group of species (e.g.: plants, birds or reptiles) are affected by land use activity (e.g.: agriculture or urban development) in a specific area. A score of one indicates that the biodiversity is fully intact. A score of zero tells us that the biodiversity has been completely lost.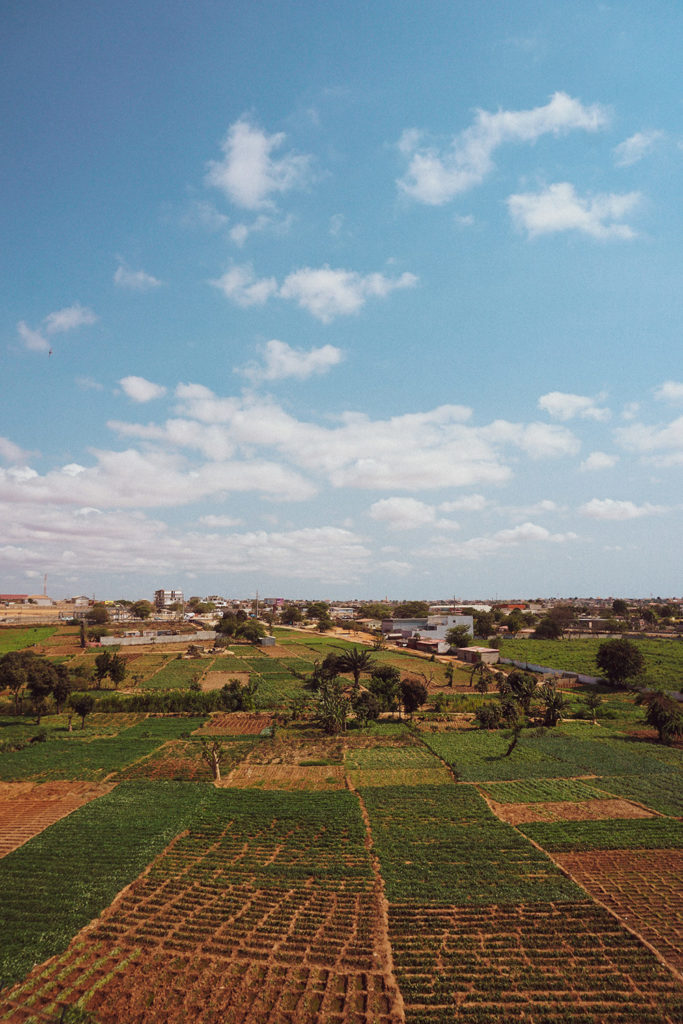 Since it is designed to integrate data from a wide range of land uses, species and environments, the BII offers a broader perspective on the state of biodiversity in a region. Other biodiversity indicators do exist, such as extinction rate and threatened species lists, but these are often heavily biased towards plant or animal species we know more about like birds, or 'charismatic' species like large mammals. Species threat status and extinction rates do not reveal a detailed account of how human activity is impacting an ecosystem's ability to function, and run the risk of being too late to alert us to biodiversity loss.
By comparison, the BII aims to make a more holistic assessment, and can be adjusted in scale and purpose (at a country, province or even municipal level), to assess the average change in abundance of all species given the particular land uses and human activities in that area. The BII score is relevant to the impact of human activities on ecosystem services and earth system functions. It also accounts for changes over time and between locations and can be estimated by expert opinion, making it more practical than other indicators that require much more data and resources. It has the distinct advantage of being simple to understand and can hence assist policy makers and a wide range of other stakeholders to make appropriate land use decisions with urgency.
This project is using the BII to measure how much original biodiversity remains intact in the face of various land uses and related pressures across sub-Saharan Africa. The project aims to explore the links between biodiversity loss and human well-being and to assist decision-makers to move forward on a sustainable development agenda.
Hundreds of experts in African biodiversity across the continent are being convened through a series of online meetings and asked to participate in an 'expert elicitation' to contribute their insights into the effect of human activities on the abundance of species. Their estimates are then aggregated to estimate BII across the continent. The resulting information will be shared on an interactive website, following engagement with decision-makers on how to present the data in a useable and relevant manner for application in sustainable land use strategies.
Gaining a bigger picture on the state of Africa's biodiversity will help biodiversity experts and decision-makers get to grips with how nature contributes to people's well-being and how each of our uses of the environment impacts nature. As we grow this knowledge on a global scale, we will be able to start improving human lives without exacting a cost on biological life.